A Present Help In Times of Trouble
A Present Help In Times of Trouble
September 23, 2019
Pastor Bob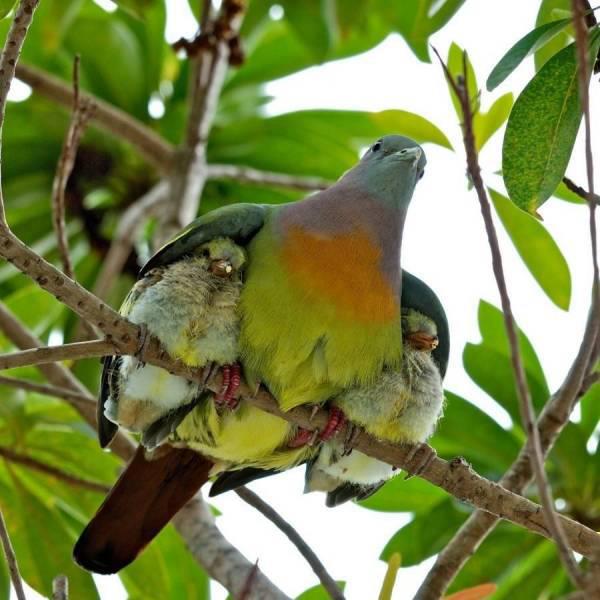 "He will cover you with His pinions, and under His wings you may seek refuge; His faithfulness is a shield and bulwark" (NASB, Psalm 91:4).
God often uses the behavior of animals to showcase His nature. Until I saw this picture, it was hard to grasp the image the words portrayed. But here in this picture, we can understand what the passage means as we see the young finding comfort under the wings of a parent. I remember when my children were young how a night time thunderstorm would cause them to flee to the protection of our bedroom. There, next to mom and dad, they found a sense of safety, wiggling as close to us as they could.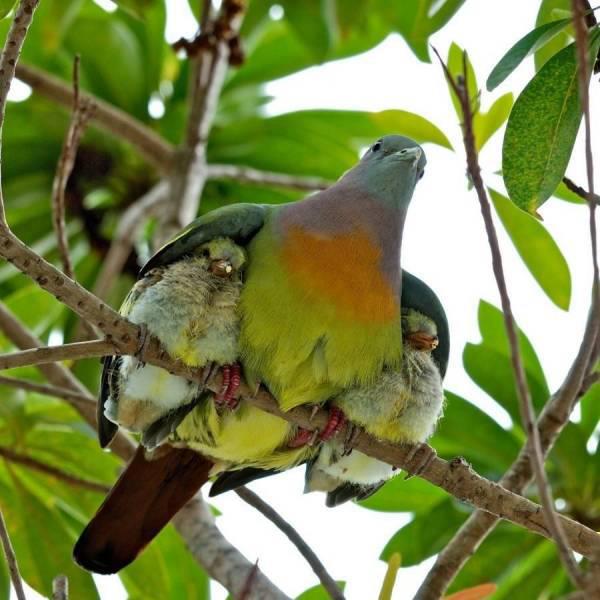 Those moments where we huddled together became a fond memory instead of a cruel nightmare. To this day, retelling those childhood occasions produce laughter and joy rather than anything close to fear.
That is what God can do for us in the midst of all of our troubles. If we draw near to Him, we can count on His presence to provide parental comfort. He will take the moments of our trials and make a fond memory causing all things to work together for the good.