Fawn and Bobcat : Unlikely Friends
Fawn and Bobcat : Unlikely Friends
October 4, 2019
Pastor Bob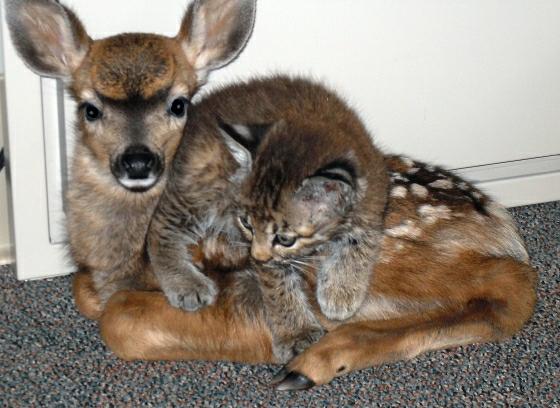 Okay, so it is not exactly the fulfillment of the Old Testament prophecy of the wolf lying down with the lamb, but it is close (Isaiah 11:6). These two were found huddled together in the laundry room of a house after a fire in the surrounding mountains had separated them from their mothers.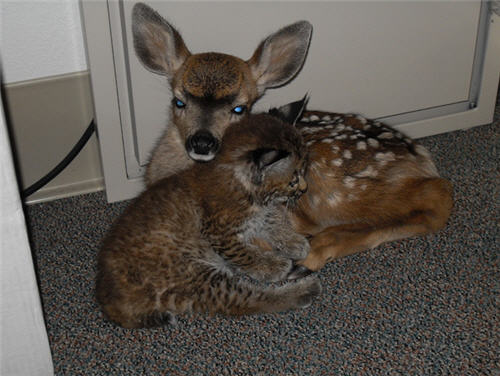 Under normal circumstances, their natures would make them enemies, but this bobcat and fawn found comfort in each other. The overwhelming sense of vulnerability and insecurity made them disregard instinct for the sake of preservation.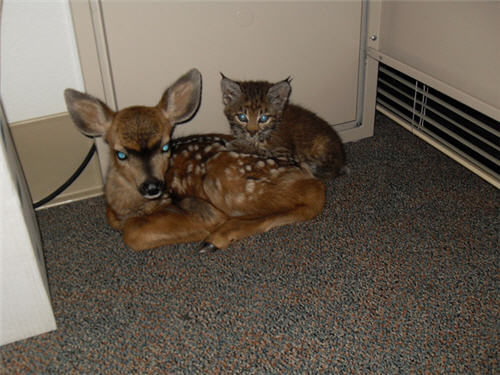 It is often said that adversity will either tear us apart or bring us together. This is just a brief reminder that coming together can prove beneficial if at least the fear of being alone is removed. Ecclesiastes says it best, "Two are better than one because they have a good return for their labor.
For if either of them falls, the one will lift up his companion. But woe to the one who falls when there is not another to lift him up. Furthermore, if two lie down together they keep warm, but how can one be warm alone? And if one can overpower him who is alone, two can resist him" (NASB, Ecc. 4:9-12).